Wolfe Lab Alumni
---
Raúl Ortiz-Merino
---
Gael Jalowicki
---
Amanda Lohan
---
Sara Hanson
---
Alexandre Martos
---
Seán Ó hÉigeartaigh
---
Estelle Proux-Wéra
---
David Armisén
---
Off again - this time to Africa ... Jonathan Gordon
---
Off to teach the next generation of scientists ... Áine Rourke
---
Taking his camera to his own lab in Missouri ... Gavin Conant
---
The Irish baseball champion heads to Nebraska ... Jeff Mower
---
Off to study milk and microrganisms in UCD ... Nora Khaldi
---
From yeast to plants, from Ireland to Belgium ... Jonathan Gordon
---
Off to the Golden State via Sweden ... Carolin Frank
---
Au revoir ... Marie Sémon
---
Returning to the land down under ... Meg Woolfit
---
Off to sunny California ... Devin Scannell
---
En francais s'il vous plait ... Brian Cusack
---
Back to snowy Sweden ... Matthew Webster
---
Back in Oregon after his break from reality ... John Conery
---
Off down under to Brisbane ... Simon Wong
---
Retiring to the farm ... Andrew Lloyd
---
Back to North America to walk the plains ... Greg Singer
---
Off on tour to Sweden ... Lukasz Huminiecki
---
From years working with worms, to working in UCD ... Avril Coghlan
---
After a busy year in Trinity, its back to UCD ... Ailis Fagan
---
The Irish weather was so good, he moved to Maynooth... Mario Fares
---
Missing the Irish rugby and surfing back in France ... Guillaume Blanc
---
Finished pubcrawler-ing and pubcrawling in Ireland, for now ... Karsten Hokamp
---
The Swede with the Irish name ... Sean Hooper
---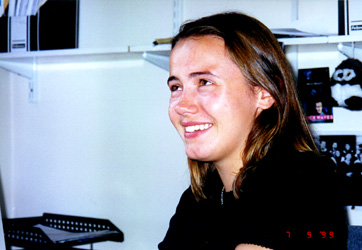 Is there a doctor in the house? ... Aoife McLysaght
---
When the cat's away ...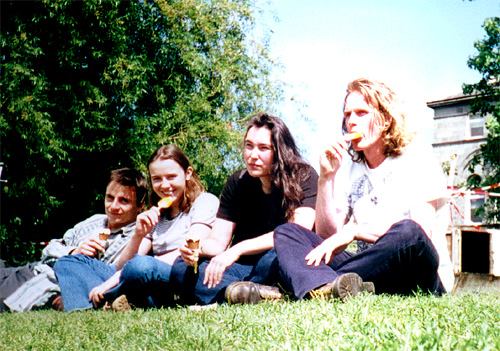 ... the mice can eat ice-cream on the grass!
Cathal Seoighe, Aoife McLysaght, Lucy Skrabanek, and Karsten Hokamp.
---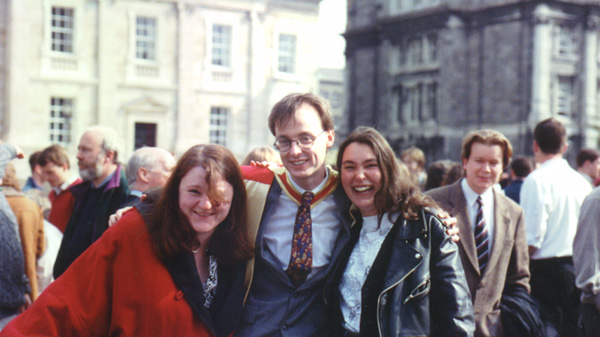 Amanda Lohan, Ken Wolfe and Lucy Skrabanek ... What a fellow!!!
---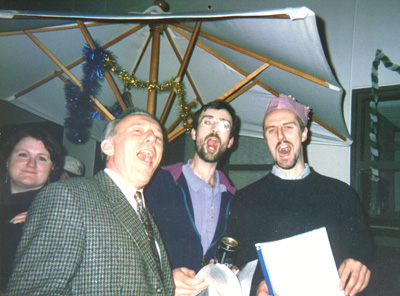 Amanda Lohan, Mike McLean, Denis Shields, and Dan Bradley ... Christmas carolers!
---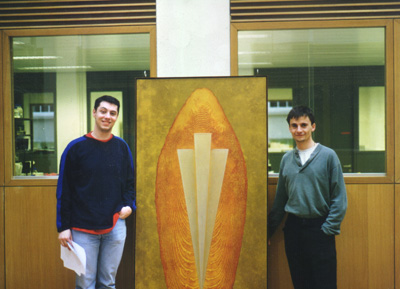 Anton Enright and Cathal Seoighe posing with the Pomodoro ...